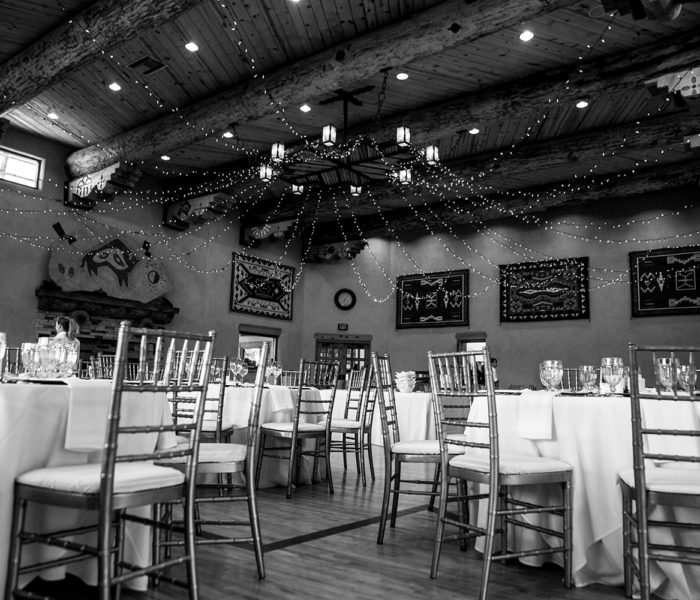 Photo by K. Mari Photography
While our primary business is Weddings, we do host a variety of other events at  the Nature Pointe Clubhouse.  The 18,000 sq.ft. clubhouse is the heart of a community of homes nestled in the Piñon forest of Tijeras, NM.  The Clubhouse was built for property owners to enjoy resort living at home.  The exquisite architecture and resort amenities create the perfect setting for any event.
When you book your event at Nature Pointe, you get more than a gorgeous facility.  We include an experienced event coordinator to work with you to make your event unique and personal.  You may bring outside vendors, including your own caterer.  We provide a beverage bar with water, tea, and lemonade, plus endless chips with Sadie's salsa, coffee, hot tea, and everyone's favorite, a S'mores bar!   We provide an event staff to set up and clean up the event.
For your convenience, Nature Pointe will work with the caterer of your choice, affording you the luxury of creating a menu that truly reflects your occasion. As an added benefit, our tables, chairs, and linens are all included and we carry a wide variety of centerpiece items, vases, table runners, cake stands, and card boxes. Treat your guests to a first-class experience as we also provide chips and salsa, a beverage bar, coffee bar, and our ever popular S'mores bar. 
Photo by Matt Blasing Photography